Hello, other than my introduction post this is my first posting and I wanted to share some pictures of some of the work I am doing with ancient inspired merchant ships. I get excited about the 1/72 world and not many around to share that with so... I use a lot of scrap parts from bireme and trireme models that I also enjoy customizing, I use pictures for inspiration but there is a lot of artistic license taken.
The roman
corbita
.... I really did try to get this one as close to a picture as possible, and spent the most time on it.... I would have liked the sail to be like 1 section longer but thats all the plastic I had.
the cabin might be a little high, but overall I really am happy with this. I still need to add some milliput to smooth out some other areas and maybe add some bags of supplies and it will be ready for primer I think.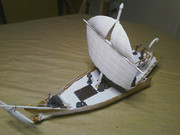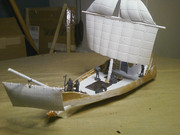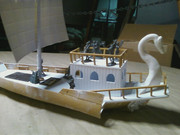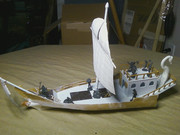 the bow and stern are inspired by some pictures of other Roman ships for this one, but a lot of that artistic license is taken here... for my gaming world it will be like the opposite side of the Romans. I just need to add some weathering.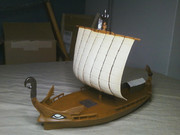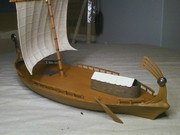 This is my phonetician trade ship inspired because I had parts that would make it, and because Linear A made the minoans so they will be piloting this ship.... Which for the thousands of ships they used who is to say they did not use this style? or capture or trade for one? the sail is much smaller than I wanted so I may update it someday but its the best I have at the moment. I also need to add milliput details.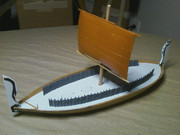 and this is my fishing/ merchant ship, really total fiction, but not impossible design in my mind. I will likely cut off the spiral on the bow, add some tarps for the top of the middle cabin.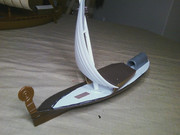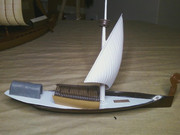 Thank you for looking and any comments and constructive critiques welcomed.