Hi , friends.
Rommel and Kesselring.
Despite the cordial photo, the relationship between the two generals was one of conflict for the provision of support and supplies to the Afrika Korps.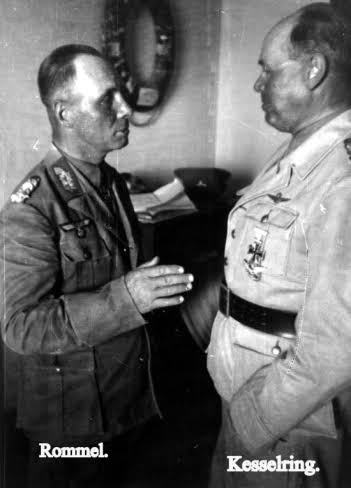 The figures were made trying to respect the differences in size and dimensions between the two.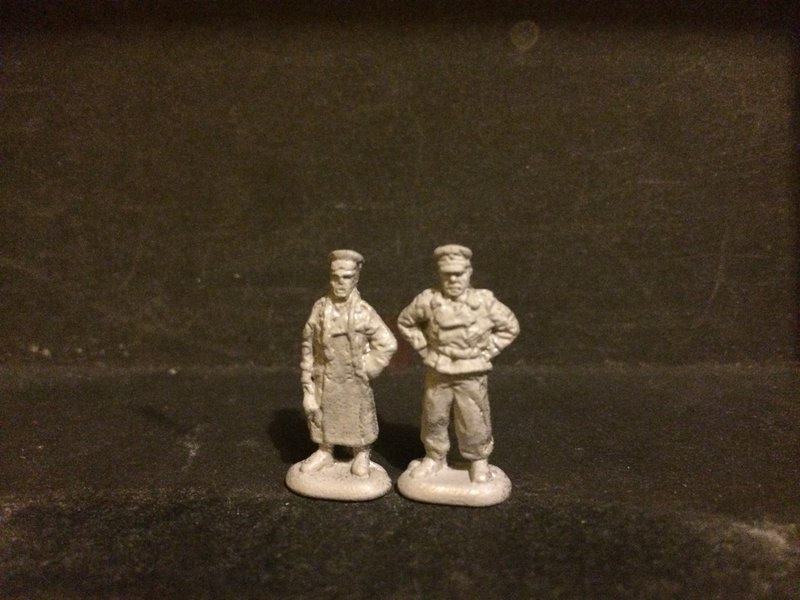 You must recognize these figures. They are German commanding figures from the manufacturer Odemars. The difference is that they were reduced to be compatible with Afrika Korps 1/72 soldiers.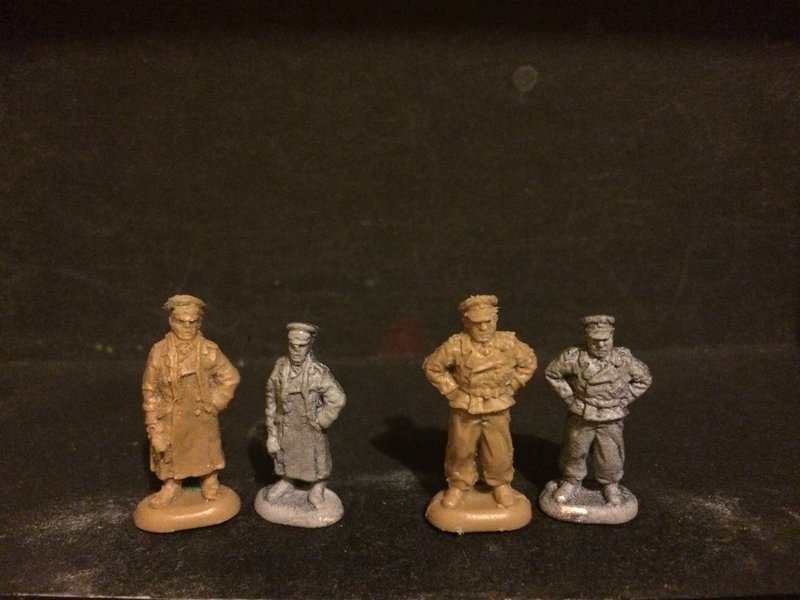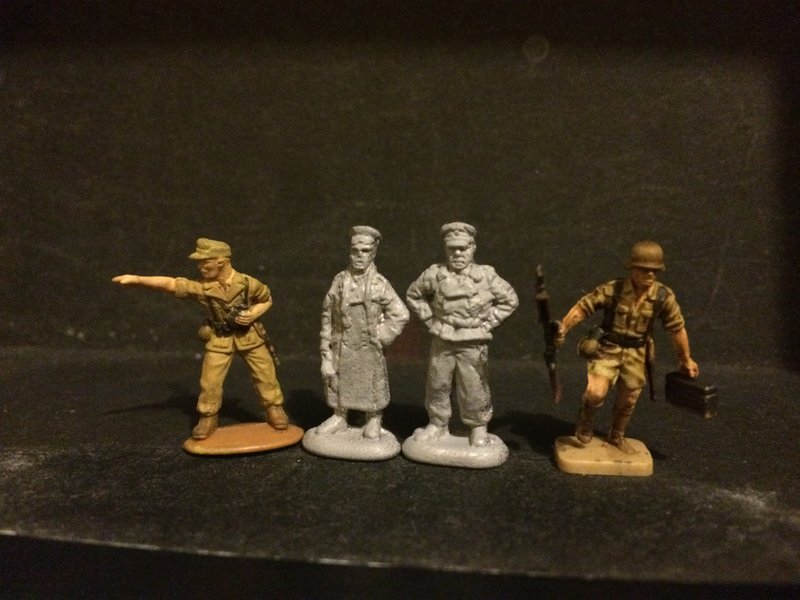 Regards.