thanks guys, !!
@Susofrick, these wil be used as game pieces. So not the very beatiful figures from nicolai but probably there cousins from italri/airfix/revell etc....
@Mabo, i tried to make these buildings as generic
(i hope that is the right word) as possible so they have multiple use. But they sure will be used by the ffl. i think i will be finishing them somewere this week so next week i hope to make some fotots of the whole "village".
for now just a couple of pictures of the finished well/statue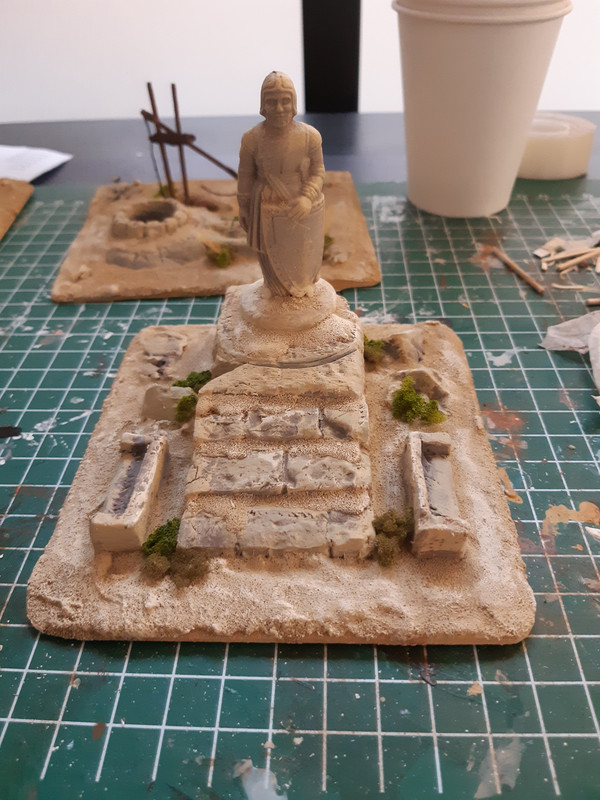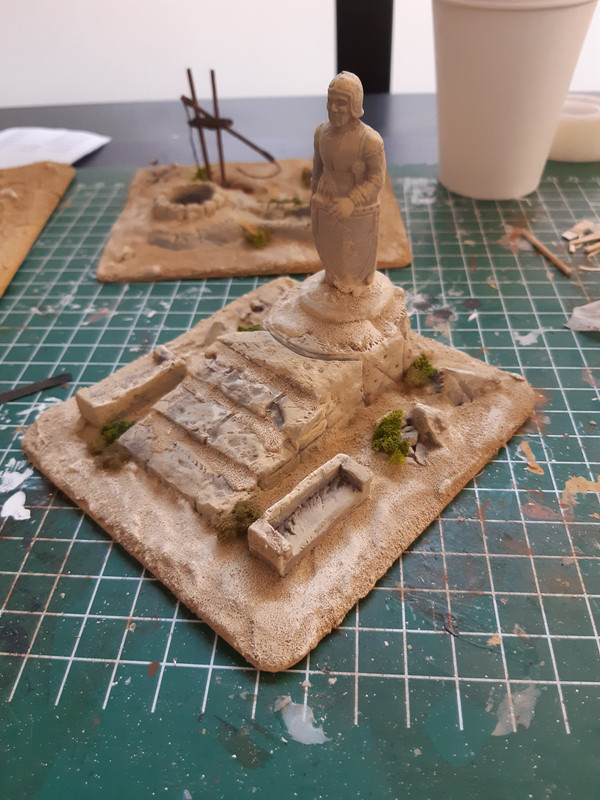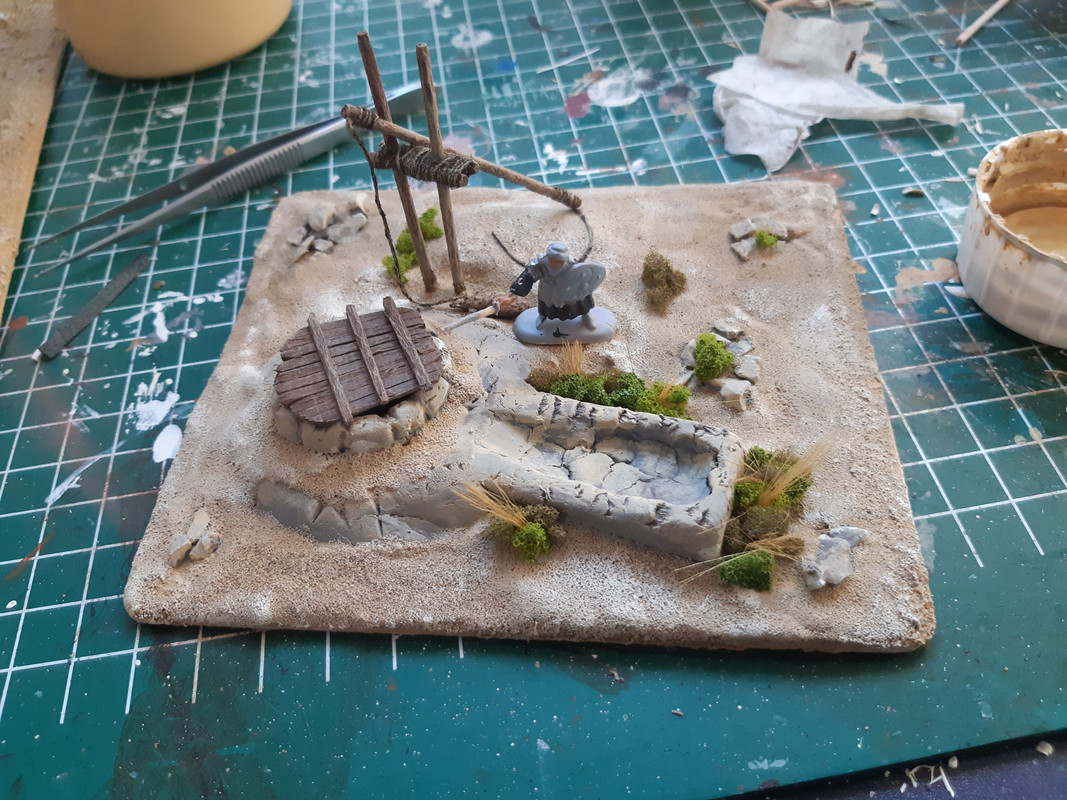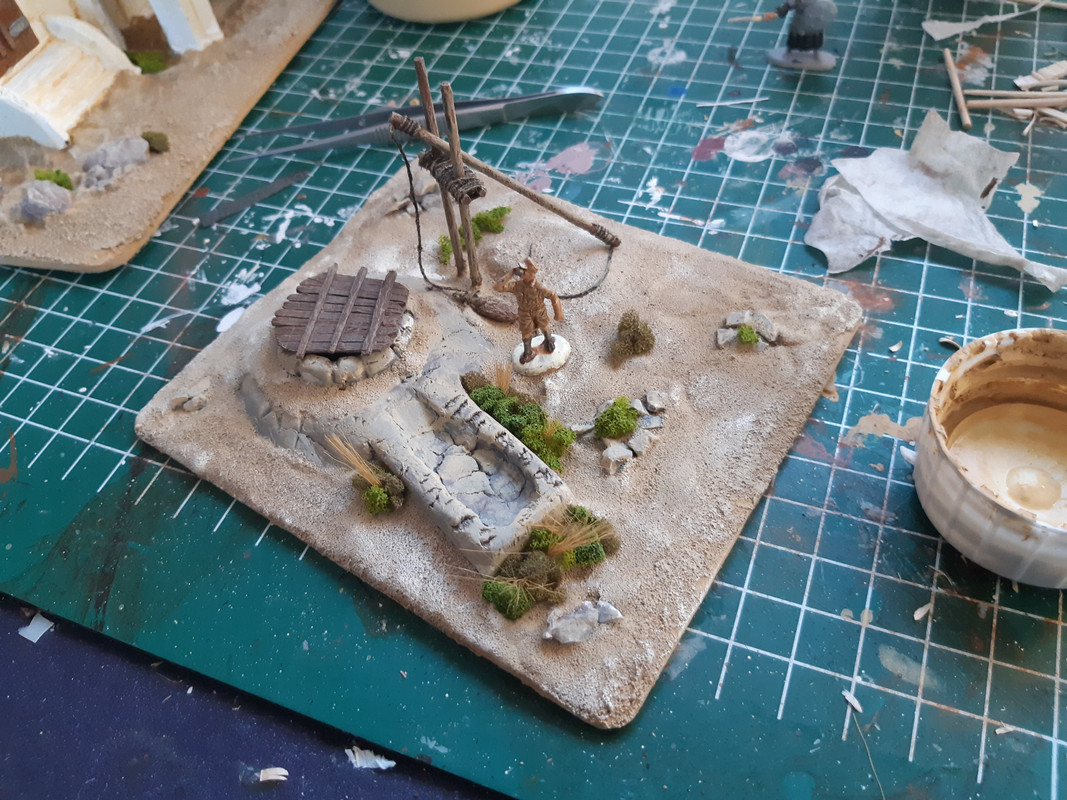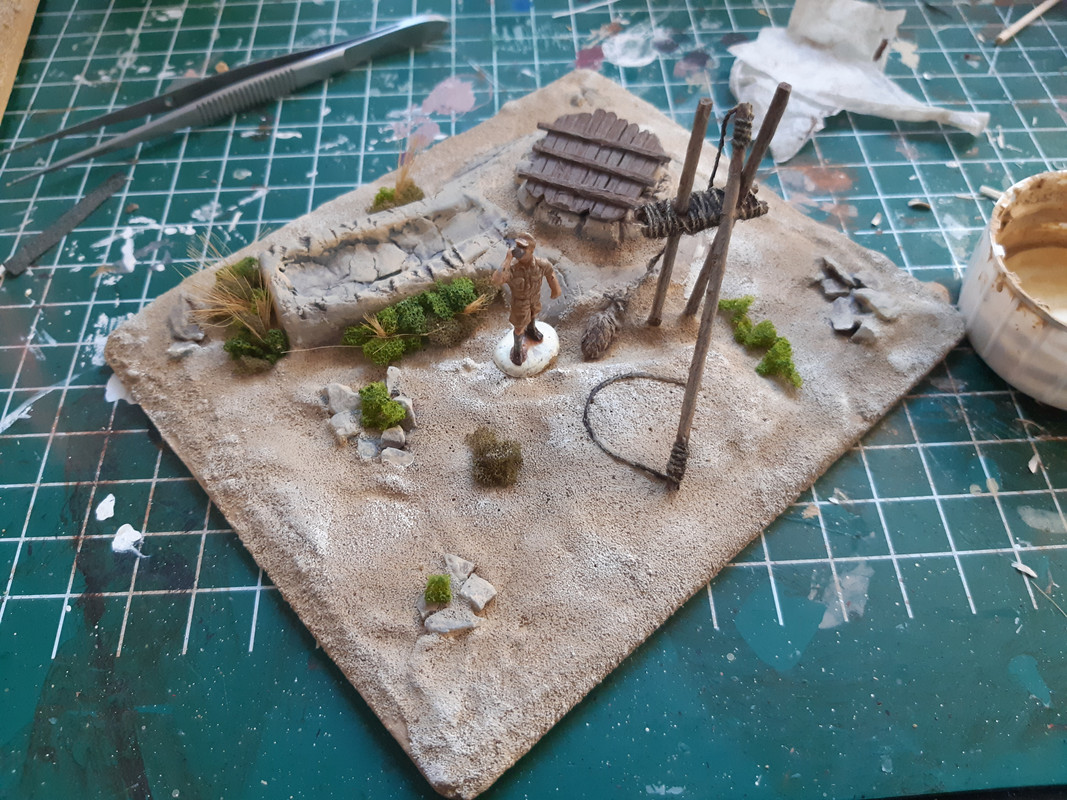 laterrrrrrrr