hi Guys,
it seems that the ffl is going to some sort of revival seeing al those fantastic posts on the forum. Now i have painted my arabs so now its time for their enymies the ffl. So here are some wip pictures. Now these are going to be done in my own" speedpainting" method so with any luck these wil only take me a couple of months
First (and most annoing ) step is removing flesh and mouldlines…. i really hate this step !
But i also had some old airfix figures with a lot of extra plastic so this had to be done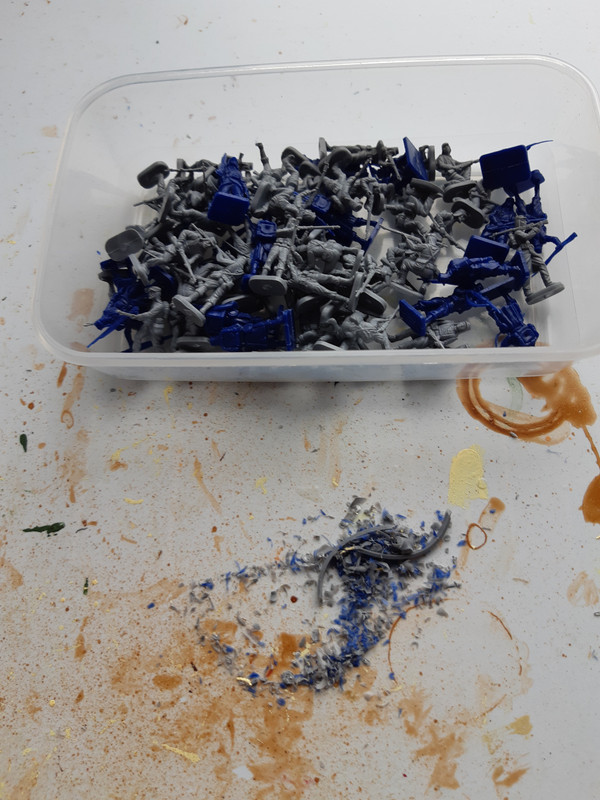 Next step wash a little washing up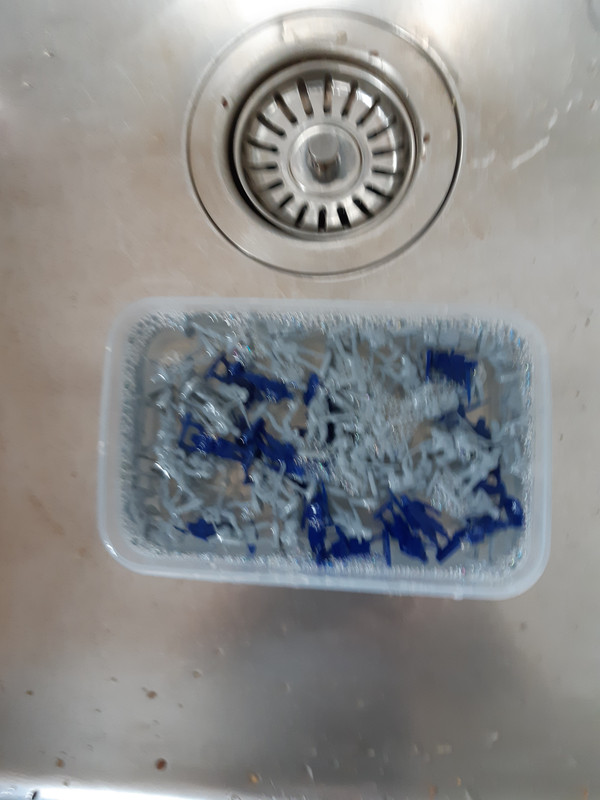 After that just let them dry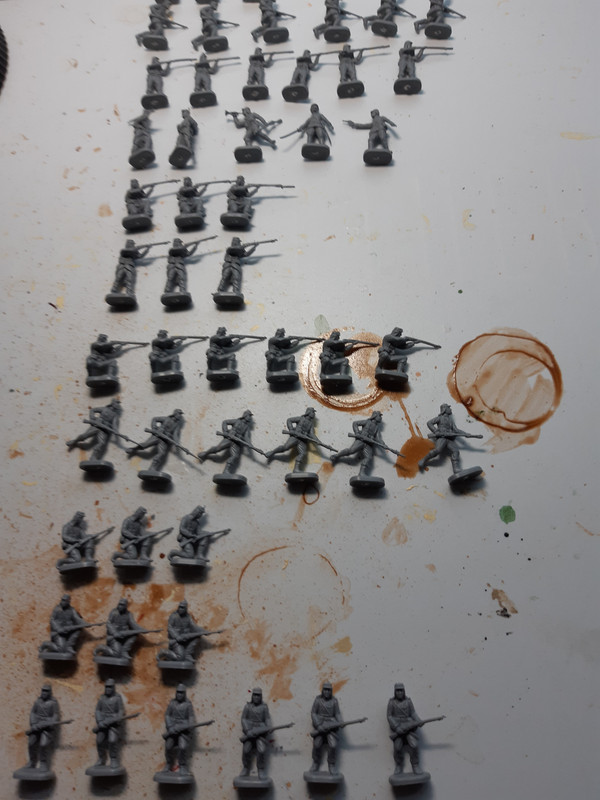 As you can see the mould wasnt that good anymore. Some datails were missing which is not the quality you expect of italeri….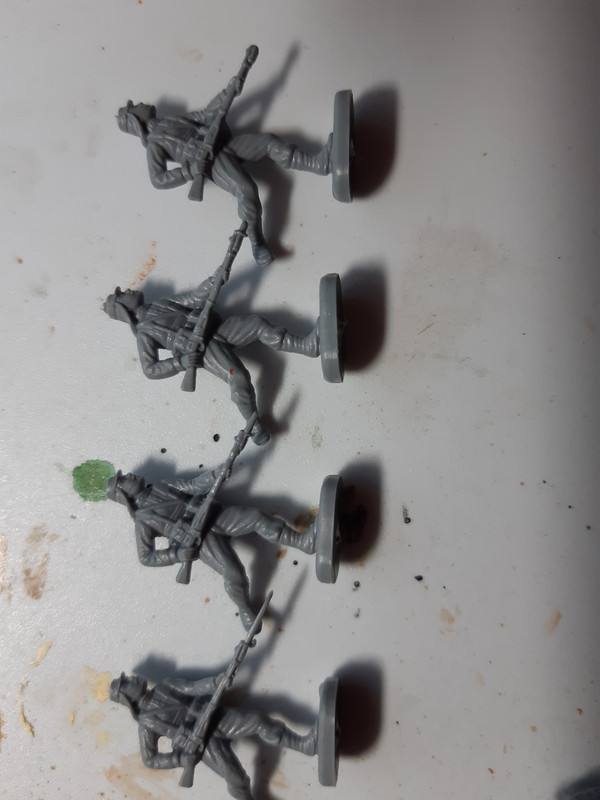 at the end they wil look something like this (i hope
)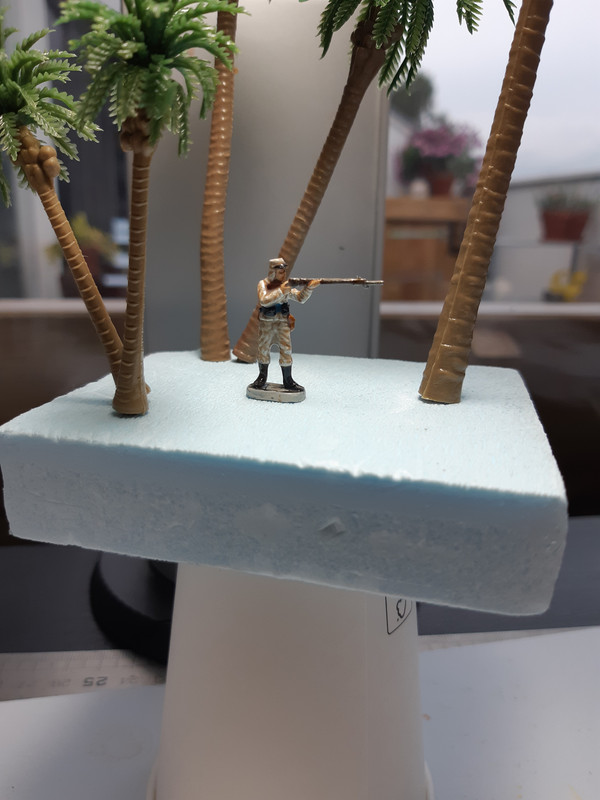 Then i spraypainted the whole lot and the first basecolor blue went on.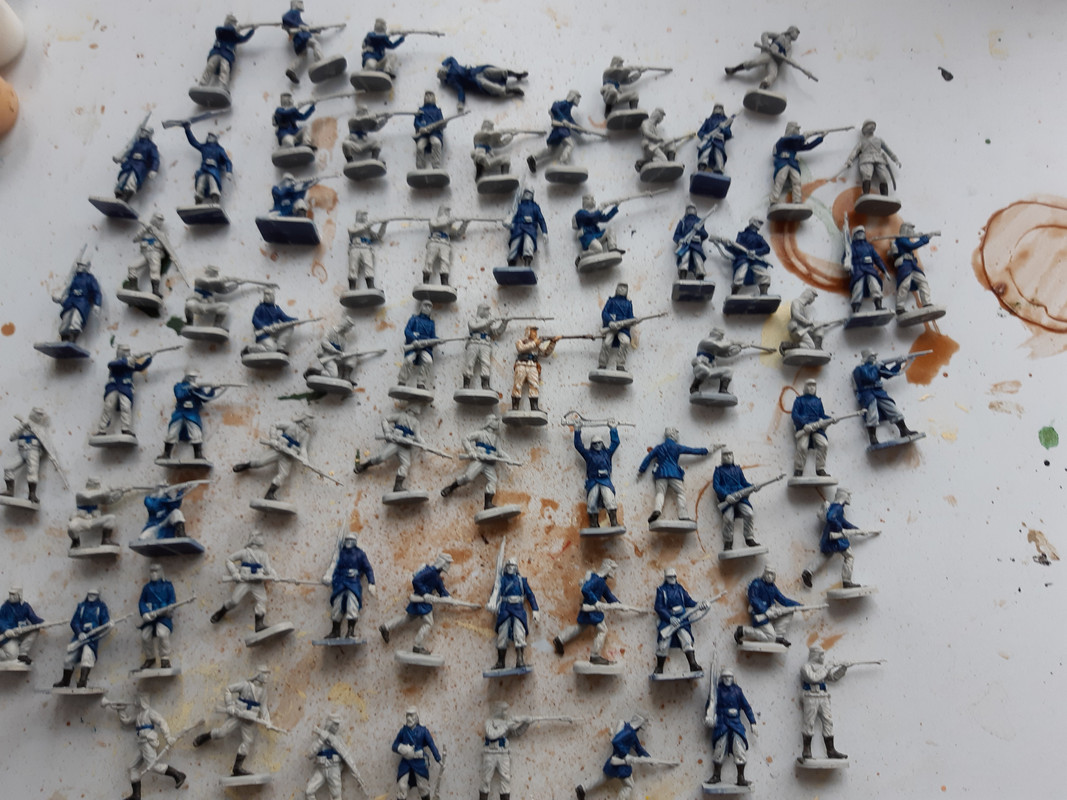 to be continued,,,,
Laterrrrrrr