Hi,
It will be long story about: "Reading this forum is the trap". Some times ago looking figures for SAS riders in disert (how to make, not buy), I found this forum. Somebody wrote to another person something like this: "If you need sitting pose of british soldiers, you can use set of RAF pilots from Revell". Sure. I found this Revell's pocket. I had pilots, and later SAS soldiers in sitting poses.
Some months later one of the Polish food discounts had promotion of Airfix aeroplanes (Zero, Spitfire, Hurricane) with small part of paints and useless brush withh the price about 5 Euro. This promo action shops made first, and last, and never again (costumers demolished boxes, stole paints and bursh). I looked at this as a drunk peoples. But some modellers wrote, that were well made kits. One day I found the man, which sell battered sets for 3 Euro. I bought 4 aeroplanes.
In this moment I had pilots, planes with british decals. I wanted to make famous Polish pilots of air battle over Britain in 1940. The last, to find polish decals for aeroplanes. I found, were reacher than kits, and figures
Jan Zumbach, was great pilot of fighters. After the war, was a smuggler, pilot mercenary in Africa. On his plane was painted Donald Duck.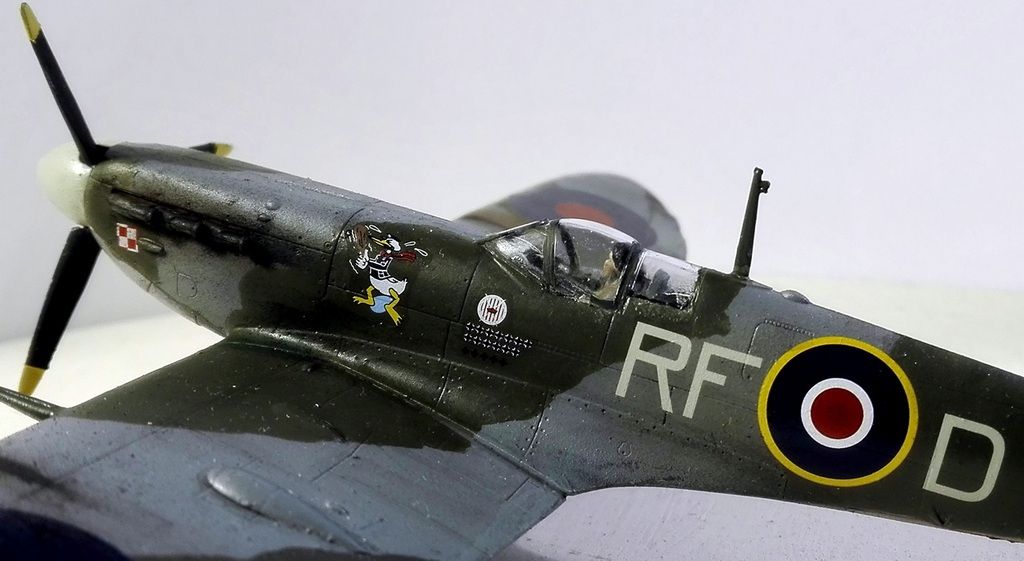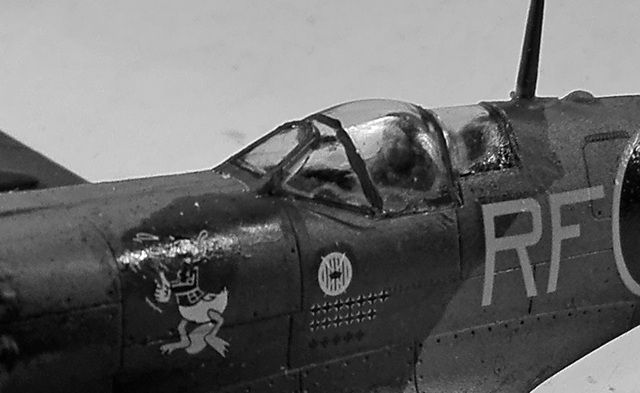 Josif Frantisek was born in Czech. After 1938 escaped to Poland, and later stayed with Polish pilots. In 303. squadron was famous about hunting of German planes caming back to France. Died after the crash making acrobatic figures to close to the ground.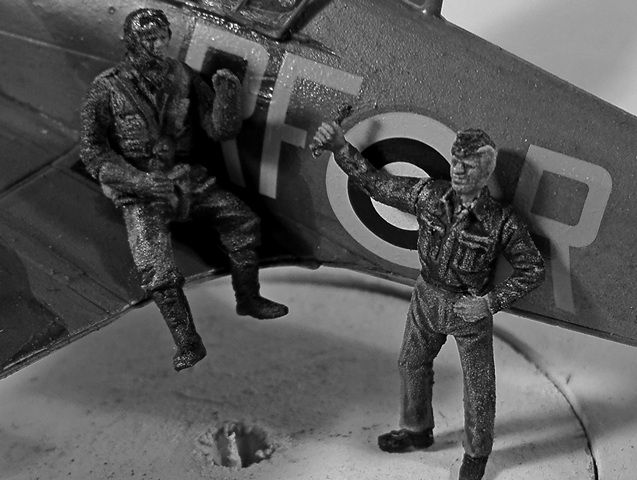 Witold Urbanowicz, commander of 303. squadron, Ace, shoot down German, and Japan aeroplanes, as a volonteer in US AirForce squadron. After the war he had job in American civil airlines.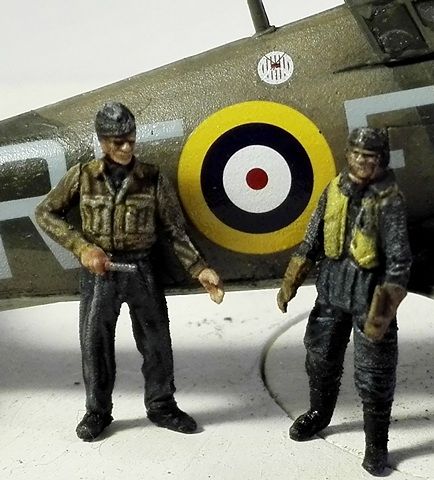 I hope it was interesting for you.
FF