In the last summer holidays I had the idea to paint the Polish Corps of the Grande Armée in 1812. But being in Normandie again, I was hooked once more by the history of the Landing Beaches. So I started the "Plastic Soldier Company Summercamp" and started finally to give some sets a try, which I have bought already.
I started with the M5 Allied Halftrack in British service. And I started with the British Soldiers manning the track.
I think the figures are good looking, even keeping in mind, that these are wargaming quick build sets. For me they all have good face with a character. After I have finished the figures, I started with the halftrack itself. The assembly instruction is quiet good, that is not allways like this. All the parts fit very well. And there is no flash, the quality of the parts is very good. I use Vallejo colours for the models of the 20th century, because the most painting guides refer to them as well. In this case the British vehicles get a mix of 888 and 924.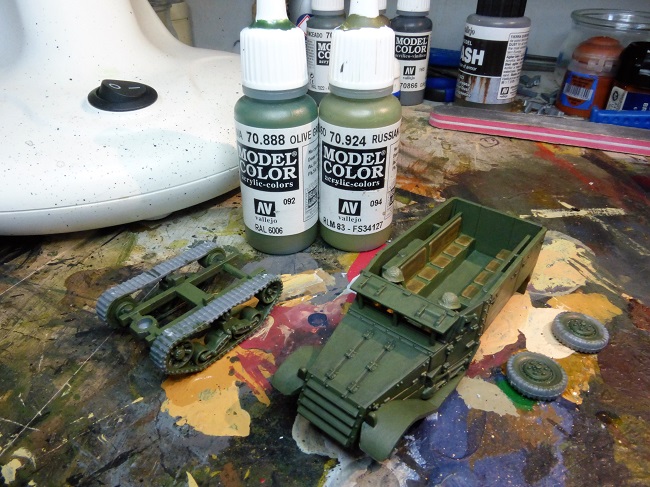 Nothing is possible without a magnifier.
But as you can see everything fits good together.
In the end there are the smallparts left, that I have to add.
And the result can be seen here:
http://bennosfiguresforum.com/viewtopic.php?f=2&t=21043