Hi folks!
So. At
first
: thanks to Kaktus who sent me a sprue of Soviet
tank
riders. It took some time to finish them (especially because, at
first
, I had to build and paint the
tank
for them), but here are the
first
pics of the mounted infantrymen. I specially hope that you like my painting results.
As you can see, I decided to paint these chaps in the more khaki colours that were rather usual for the late war period.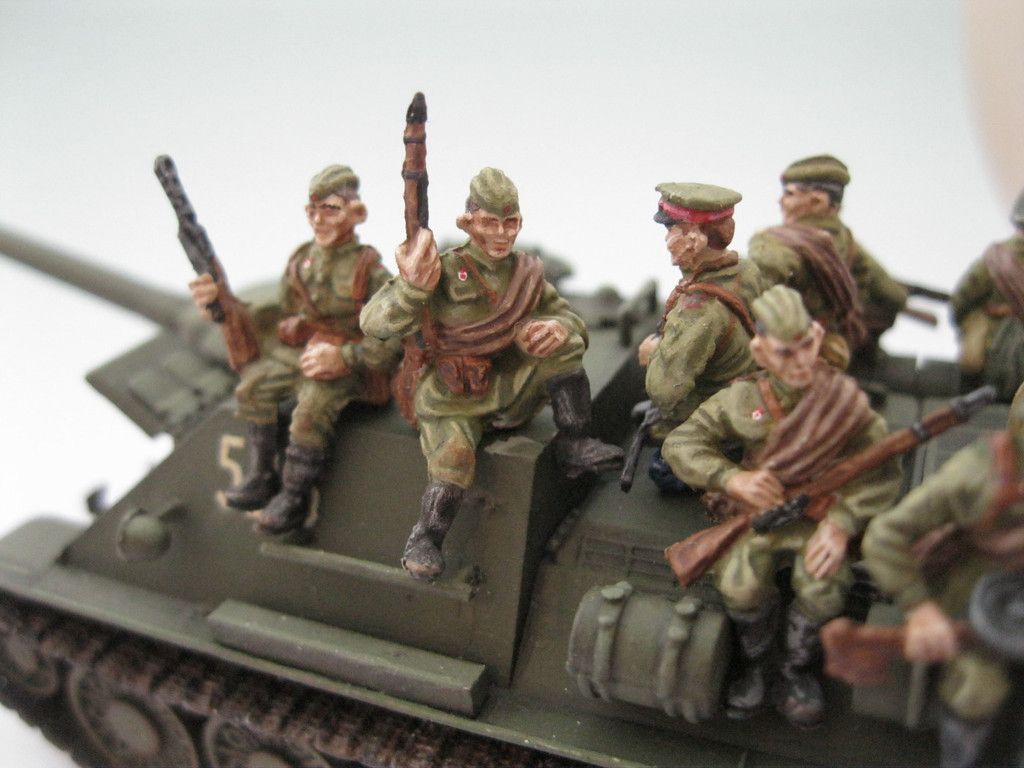 And it's guard infantry. You can see it by the badge on their breasts.
The set itself provides a nice variety of headgear, by the way.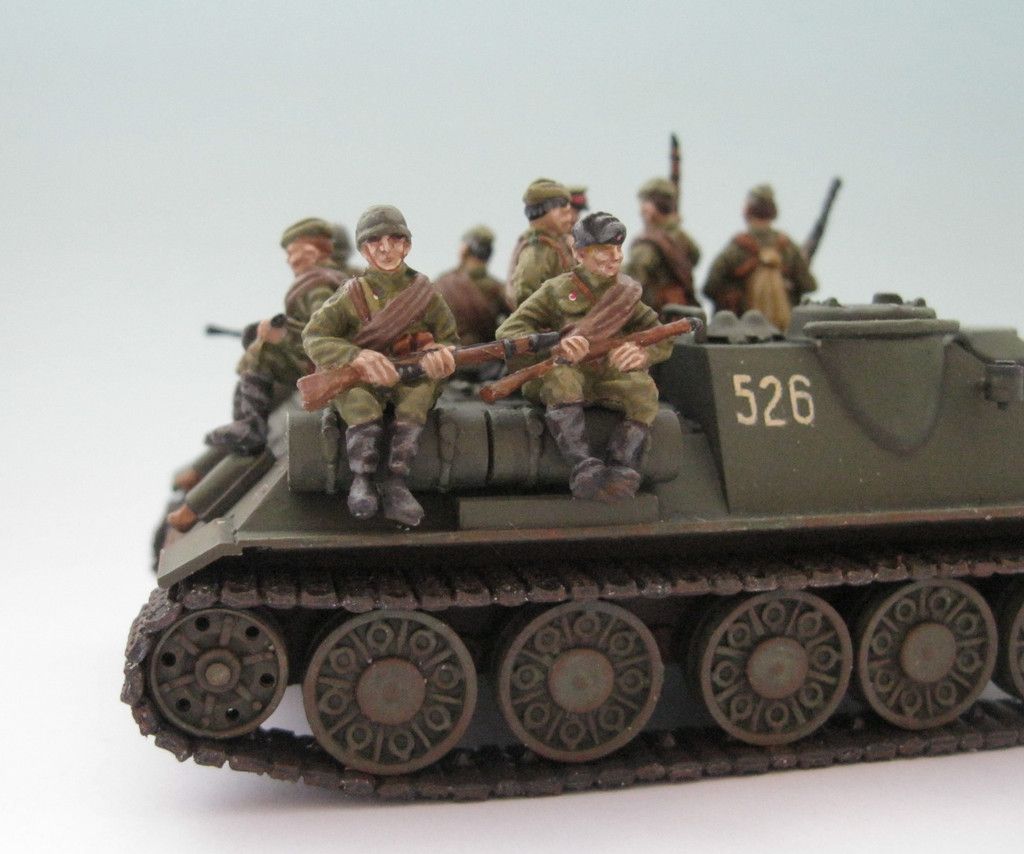 While on research, I found a nice website made by reenactors. It gives a good live idea about different types of Soviet WW2 uniforms, equipment, rank insignia etc.
http://www.2ndguards.com/Picture%20Gallery.htm