Whilst looking at an amazing dio here´s a Nice game to Play
Spot which make and set each bod Comes from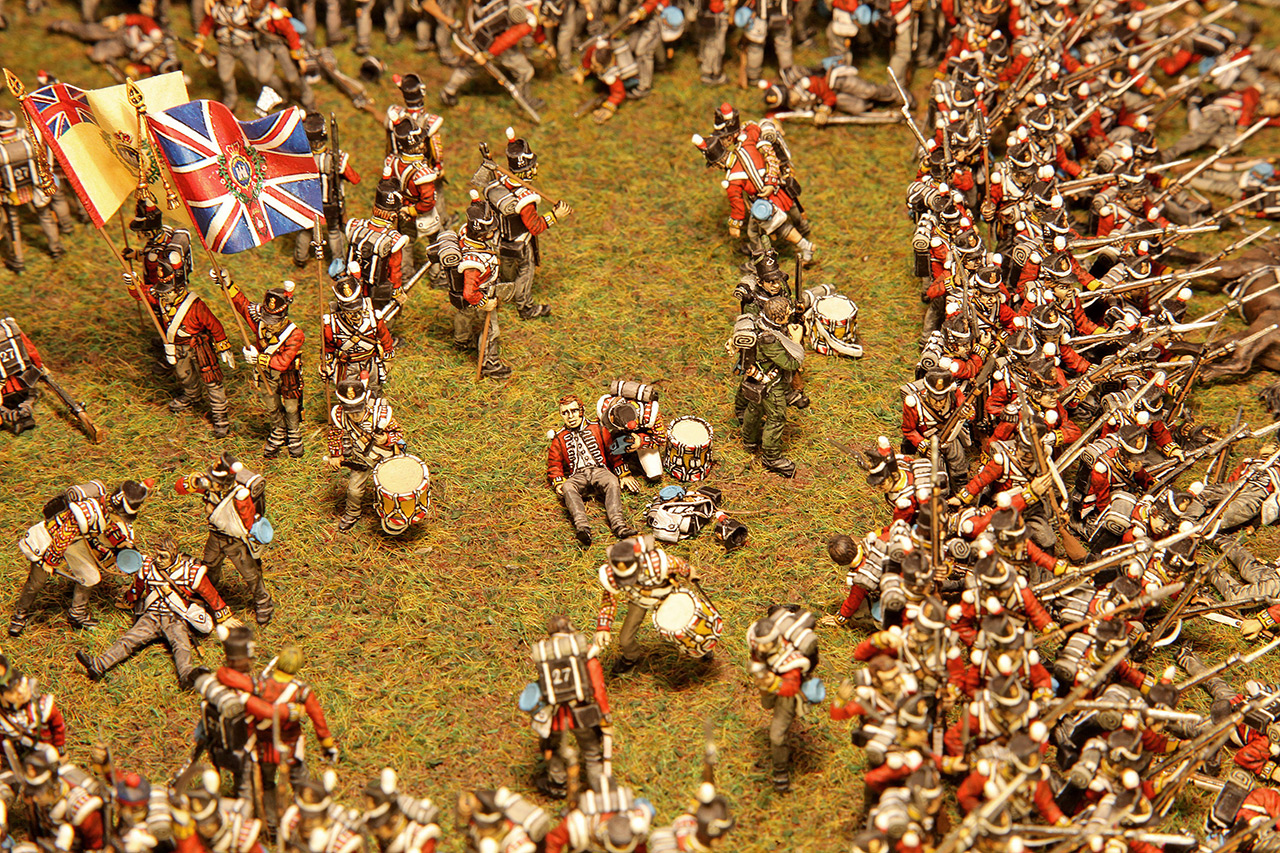 from:
http://en.diorama.ru/gallery/dioramas/5284/
Virtually every sigle bod is heavily converted but some can still be recognised.
Photo 20.
I reckon the pair (one carrying another over his shoulders) is (pre alterations) from the Airfix French inf set and in the middle there´s one (rear rank at the Level of the mounted officer) who Looks like he´s one of the loading bods from the airfix Waterloo british and one or two who could also be airfix poses (Holding their muskets at the slope)
Injured bod with legs spread, Airfix WWI british inf.
Photo 15..top right, the guy supporting the other..Esci WWII British Soldiers
http://www.plasticsoldierreview.com/Review.aspx?id=84
Injured horse from the Italeri AWI British Light Cavalry
There´s also, oddly, a couple of bods who are left handed