As the tiltle states I thought I would try to use some of the new Games Workshop contrast paints to speed paint some Zulu figures. Two things came together. First I picked up a giant unpainted collection of ESCI zulus. The second thing going my way is that I had some store credit built up at the hobby shop I go to, (they have auctions twice a year so you can bring your old stuff in and they sell it for you. You can take 100 percent store credit or a 50 50 split if you want cash. Great system.) because normally I would never pay $7 dollars for a jar of hobby paint, I am far too cheep for that. But having store credit is like having some free play hobby money.
So I decided to try two different options to paint them. The contrast paints work with white or grey base coats. I decided to try Liquitex tube acrylic neutral grey for my first test. In the last year or so I have switched over to using tube acrylic paints to prime my plastic figures. I really like the base it gives to the plastic figures. The first set of photos are the grey basecoat test.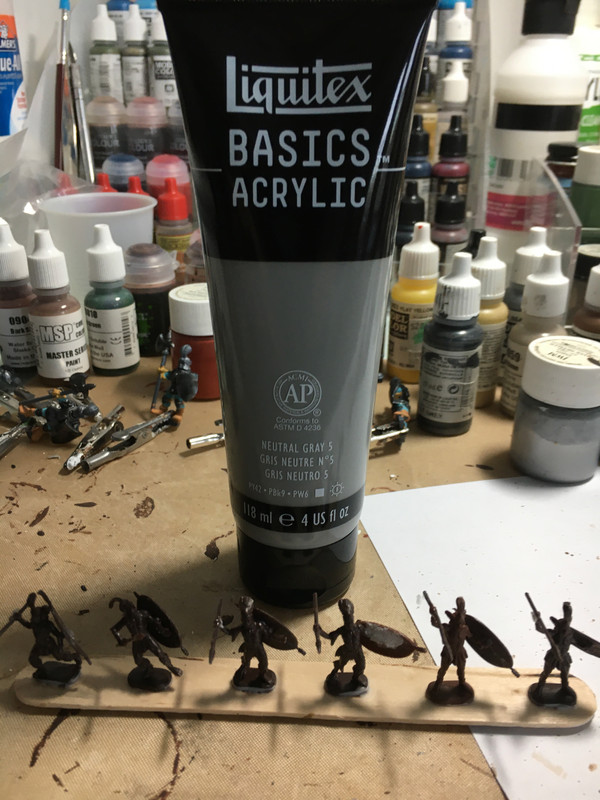 [/url[url=https://postimg.cc/jC53yTZ6]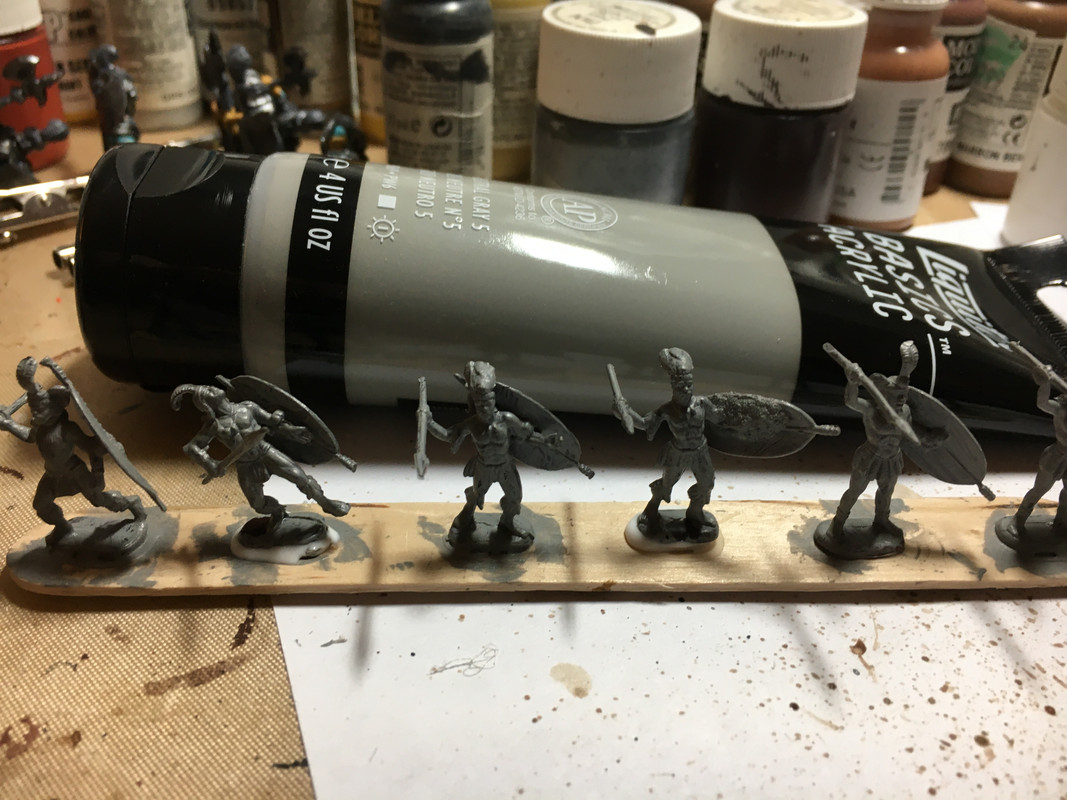 [/url[url=https://postimg.cc/w3C53YPj]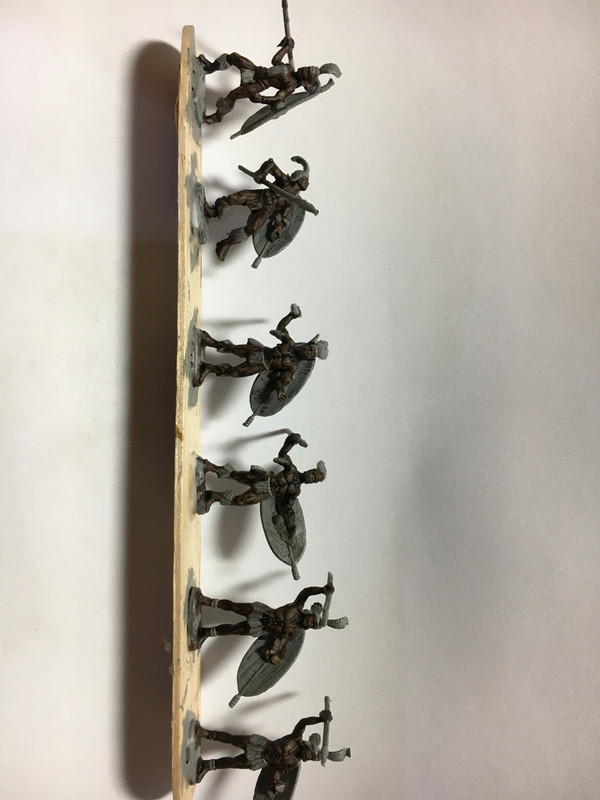 The next batch were base coated, (primed) with Liquitex Parchment. Here are the photo test shots.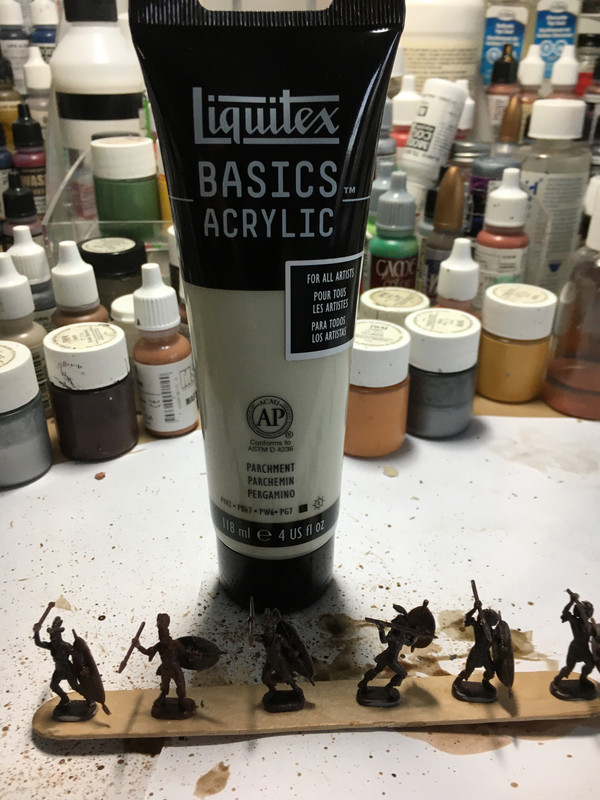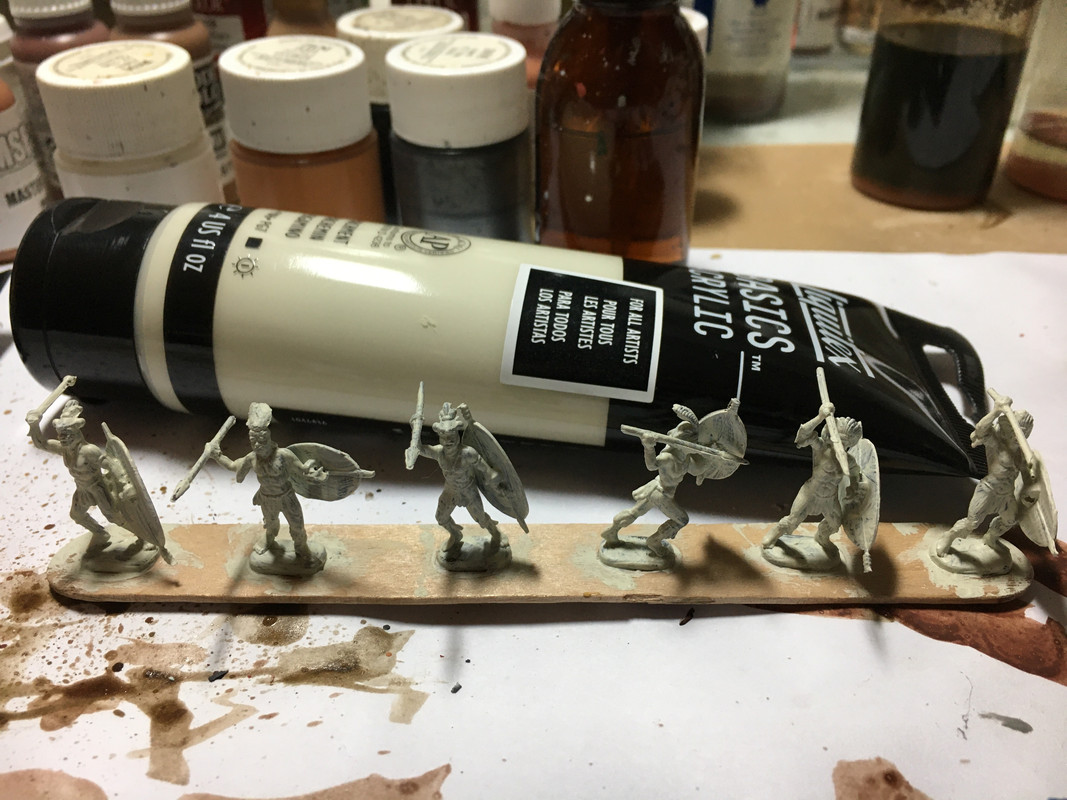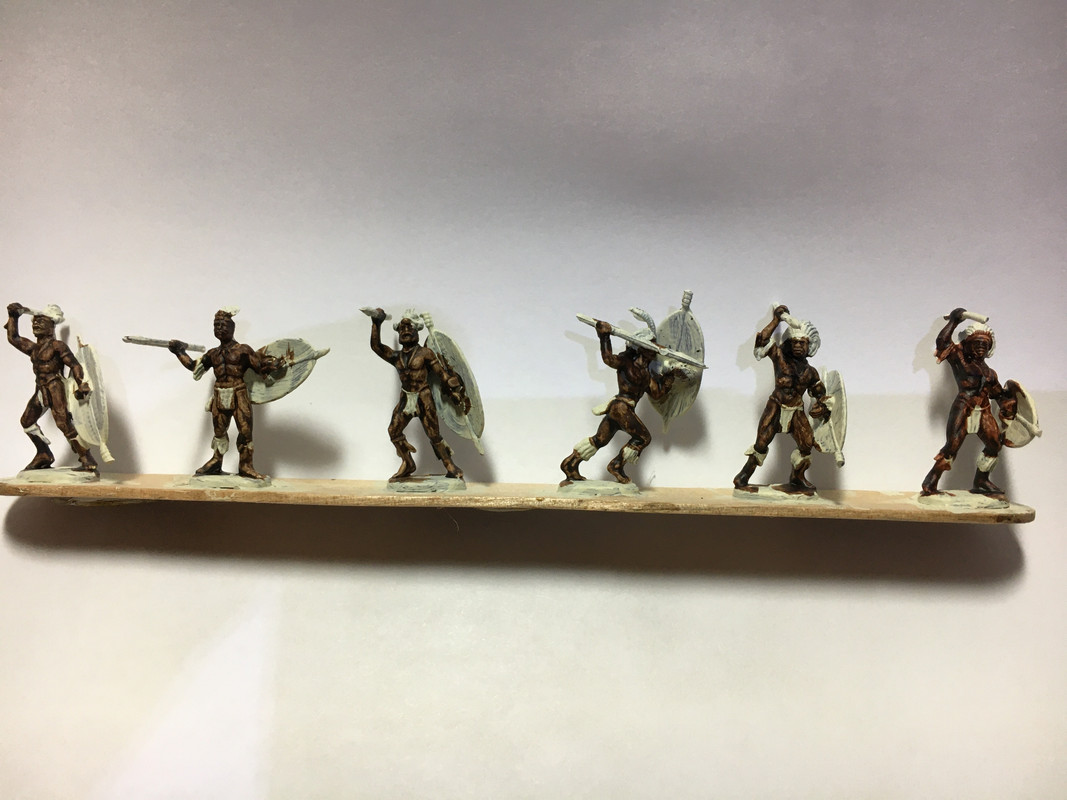 Both basecoats were covered with GW contrast cygor brown at about 40 percent strength, thined with contrast medium. The cygor brown is really a strong tone but the other browns in the contrast line are either too weak or have too much red in them for my liking.
By the way I also used Liquitex matte fluid medium to thin the contrast paints without any negative effects. I was going to try to use contrast paints to paint the whole figure but I had to paint in the white leg and arm fringes and some deep reds with regular paints. But I do like the grey basecoat results the best. Thanks for swinging by for a look.