I would like to have trees for my matt…
-My first try consisted in making them with woodland scenic products. Sincerely, I don´t know if I haven´t understand the process very well, but my clump-foliage from woodland scenic came practically in one piece, so impossible to dip the tree armature on it and to get a tree¡; you have to cut it manually in little pieces…and the result is not like in the video;
What is your experience with this procedure?
-After, I thought that the price of already-made model trees it´s perhaps even cheaper than buying this kind of products and you have a good result ensured.
I bought this reference; Noch 26320 Model Fir trees-25 pcs. 60-150 mm; They have the structure of a toilet brush but they seem correct. They come with little bases. Many people prefer to put a group of three o four together in medium size bases.
I´m trying to display them detached. The problem is that if you can put them in your matt they are not stable. And when you try to pick them and to store them they get hooked, and get damaged.
My solution- I think a lot of modelers perhaps have done the same- attempt for both problems, have been to add a five euro cents under the plastic base for the smaller, and the same type of coin plus a bigger metal washer for the taller.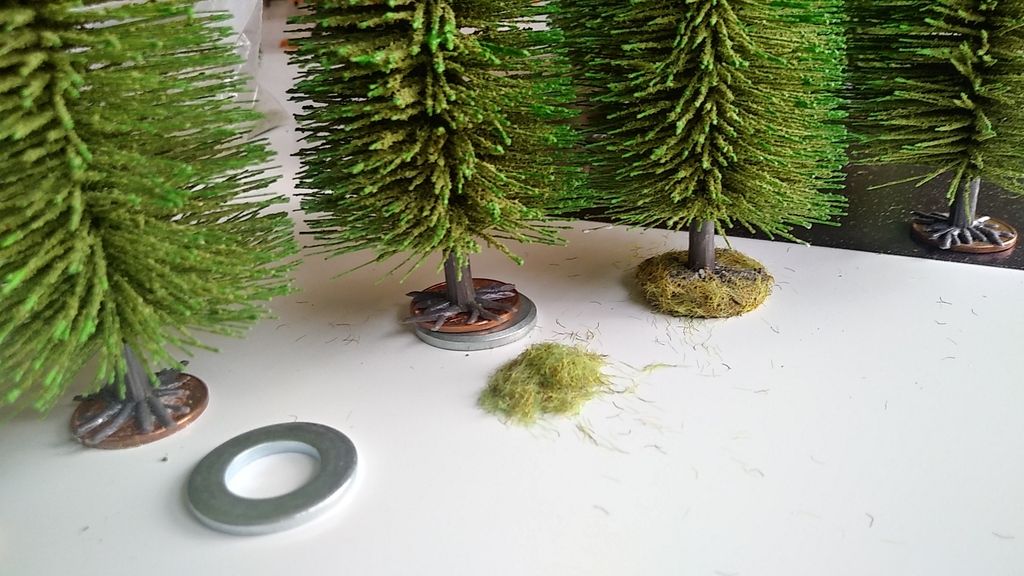 In this way they have enough weigh for getting stable in the matt, and if you put a magnetic lamina in you storage box, they get fixed to it and separated ,and don't came into contact, avoiding the damaging…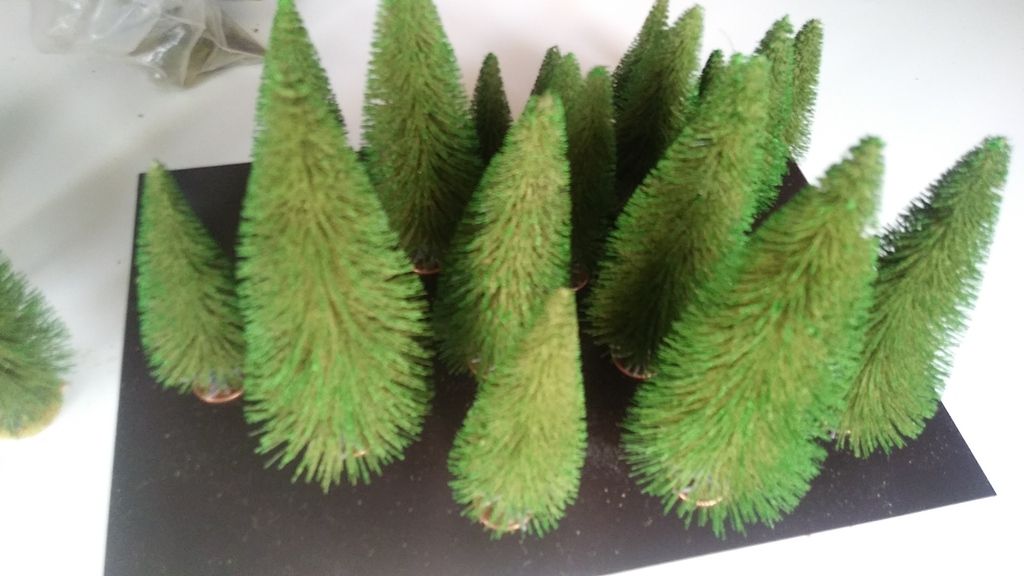 After fixing the coins and washers, I added some sand to the base, painted it into light brown, and added some static grass…
This is the result displayed in the matt: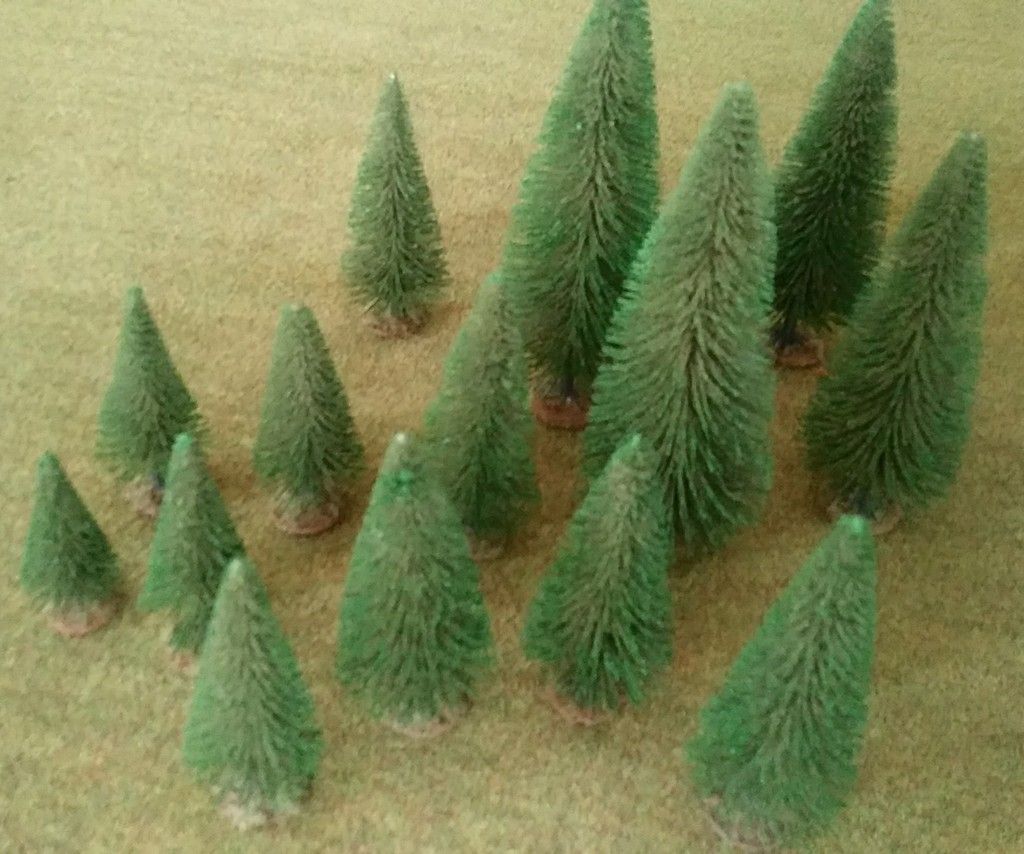 This item in my blog;
http://modellingawi.blogspot.com/2019/06/trees-1-i-think-thescenography-may-at.html
What other procedures do you use for basing trees or ingenerl for making them¡?
Greeting and thanks for watching …
Antonio.