Sky lines
Materials required.
Lining Wallpaper
Spray paint to represent your sky/cloud cover
Paint for the landscape
Washing line/clothes pegs
Hooks
Paint brush
I have tried one or two ideas regarding sky lines and back grounds in general. However I feel that a robust lining wallpaper, available from all do it your self stores represents the easiest solution.
Simply spray a specified section of wallpaper with your sky of choice. I feel that less is more here otherwise you will a solid colour which is not what sky looks like. When dry, paint in your rolling landscape etc.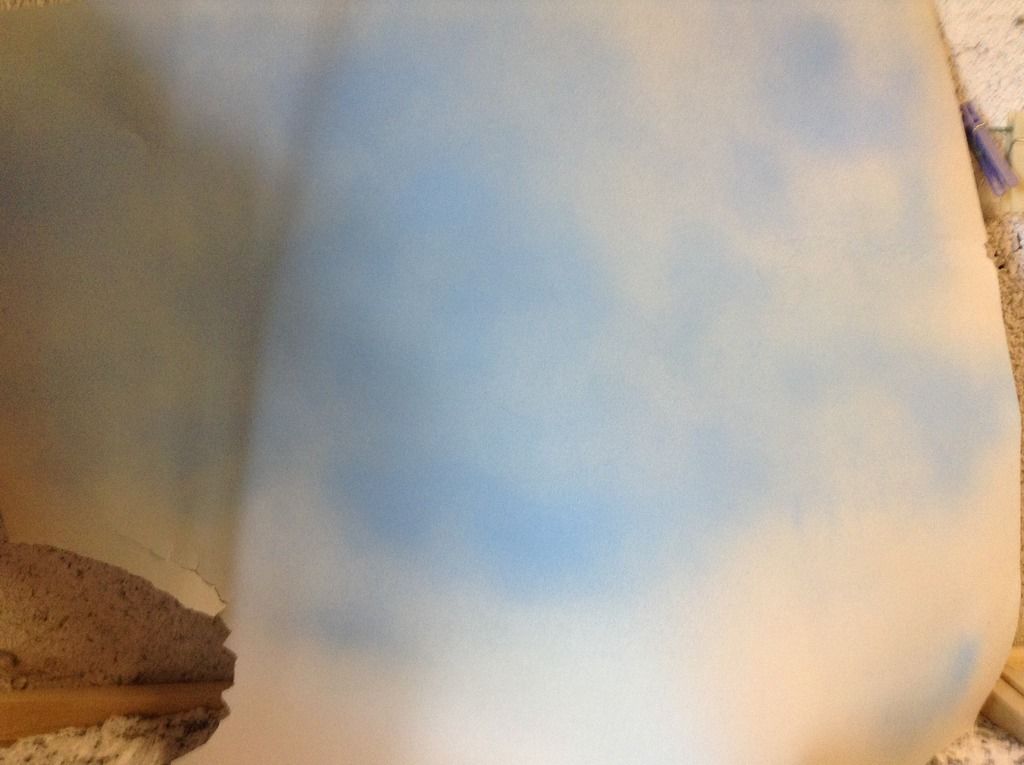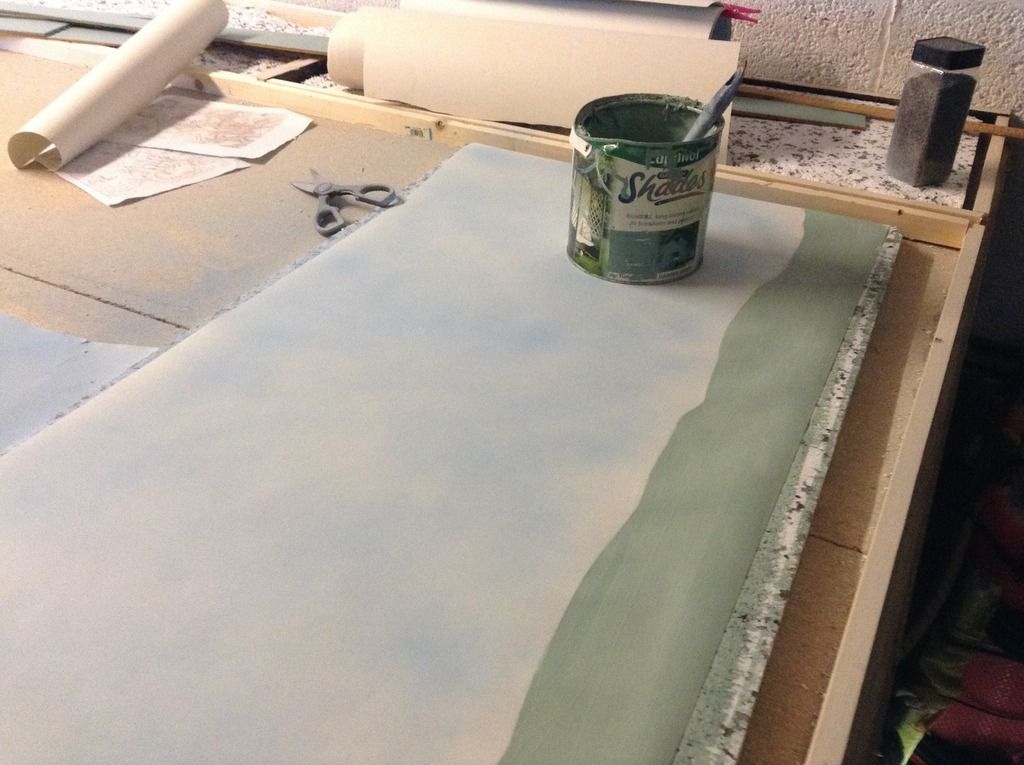 Mount the hooks or alternative attachments and feed the washing line through.
Then hang the section of sky to the line with the pegs. When aligned correctly the effect when photographed can be very realistic indeed.
Happy modelling.
Chris