On the weekend of 14 and 15 January the FIGZ Promo Team was in Lingen in the "Emslandhalle" and introduced the figure hobby and the 1/72 scale to the many visitors.
Benno, Hans, Martin and Remco from the Netherlands had organised everything and brought lots of great stuff. I was also allowed to be there as a "quota German".
Even though I still can't speak Dutch after almost 15 years in the forum.
Benno, Hans, Martin
Remco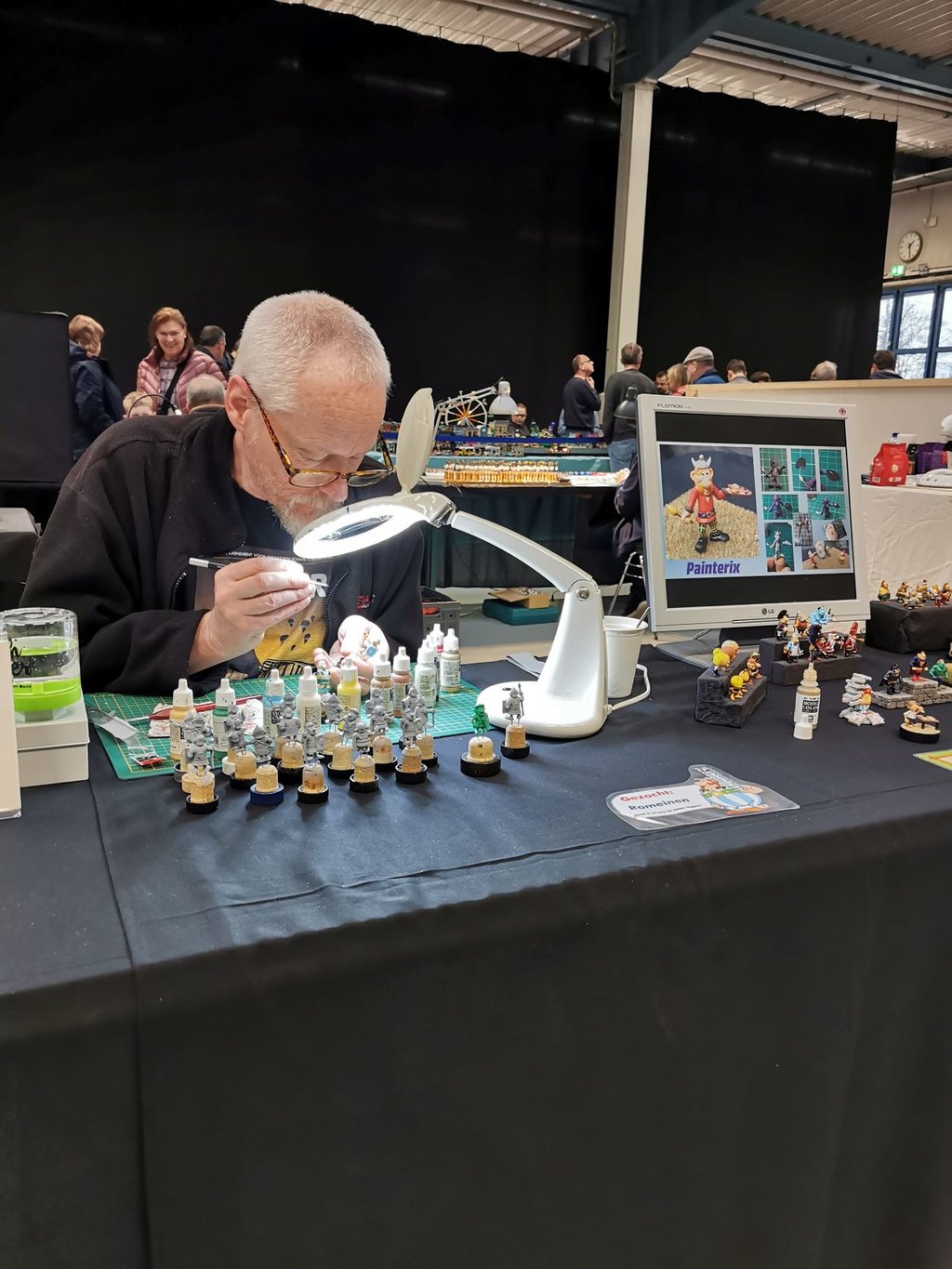 and me...
The stand was really huge. We had a lot of space and could show especially the great dioramas Waterloo 1815 by Hans and Martin...
... and Cambrai 1917 (Under Construction) by Hans.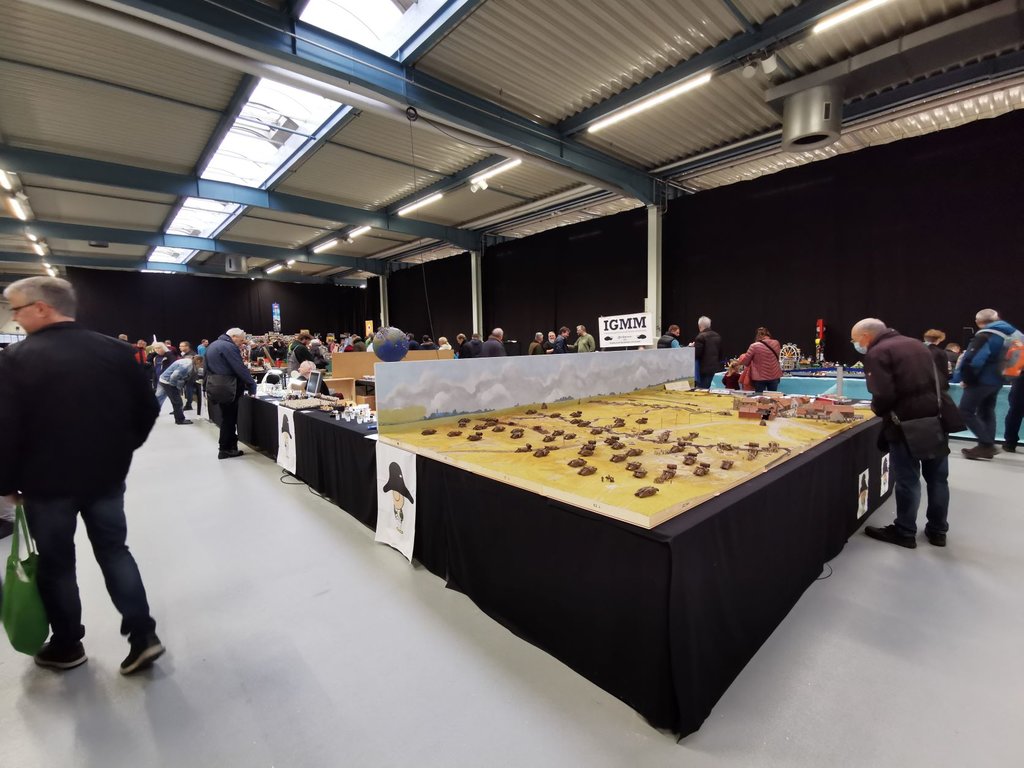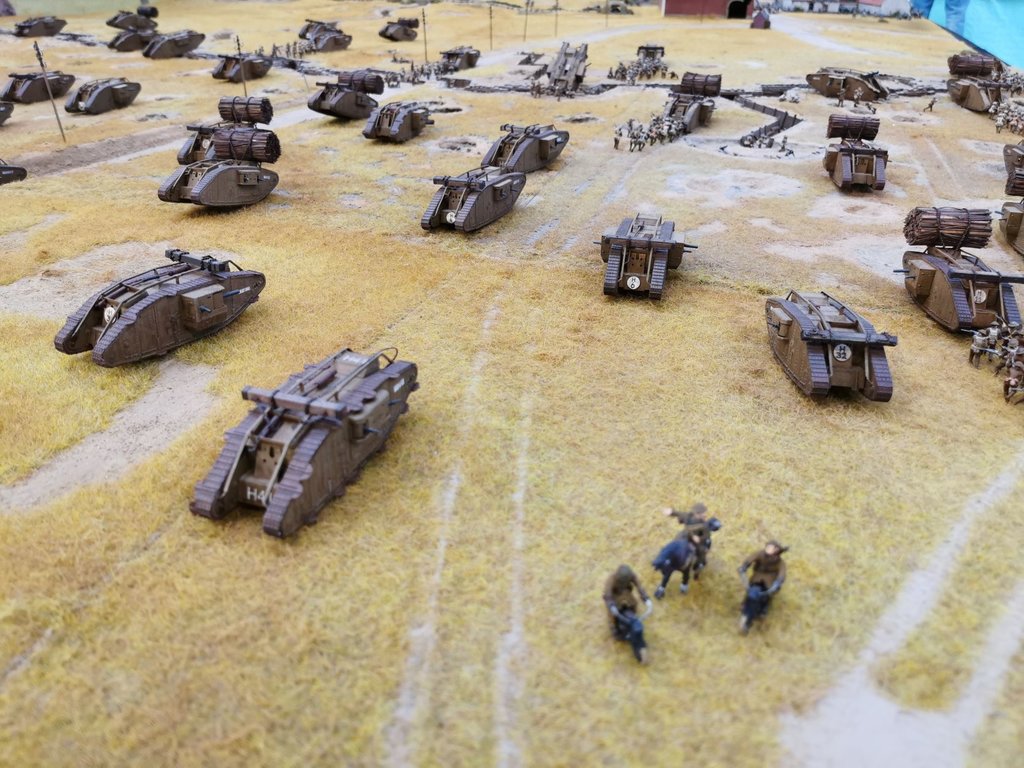 We all painted and made things, which especially interested many people who had never seen or heard of the figure hobby before.
The most frequent questions or comments were: "Are the figures from the 3D printer? "How long does it take you to paint a figure - approximately?" "You need a steady hand, don't you?" "Wow, so many details!" "Well, I couldn't do it, I don't have the patience!"
All the visitors who approached us were very nice, interested and sometimes wanted to know exactly what we were doing and why. Many were also interested in the paints we use, because they also paint things when they build railway models.
Even the local television came by...
For many visitors, Benno's 6mm figures and Russian tanks from the Battle of Berlin were particularly fascinating.
But as on our last visits, Remco's Asterix figures, especially his exactly 532.75 Romans (I counted them all
) were the absolute eye-catcher, especially for all the children. All of them were totally thrilled.
The technical innovation of our stand was Martin's 3D printer. It also attracted a lot of visitors who asked many interested questions.
Martin had prepared a lot and was able to show two large figures, a Spanish village also with printed 28mm figures and many vehicles. For example, he printed Willys Jeeps during the fair. I was allowed to have one for my son and painted it on the spot.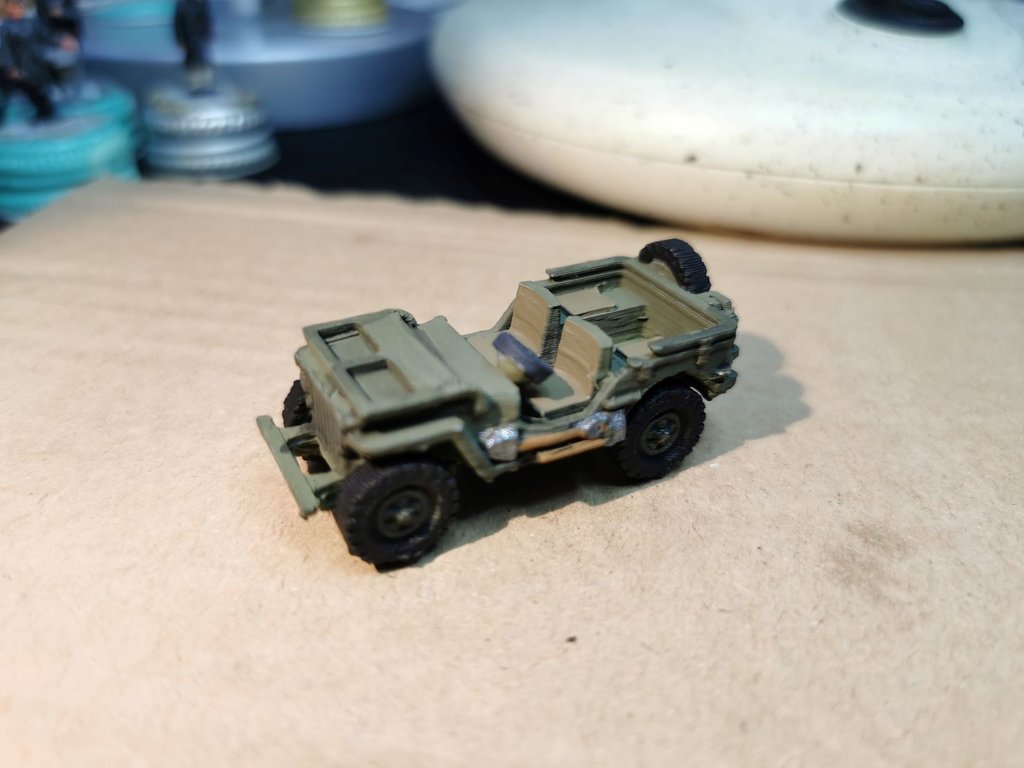 Sunday evening arrived much too quickly and we had to dismantle. It was another great weekend with my dear hobby friends. I am already looking forward to the next time and say "Thank you very much" for being there.