Hi guys,
I've been merrily painting up some Victorian Royal Artillery firing an breech-loading 12 pounder Armstrong. You can see how it's going below. I do get carried away with these things, so asking questions at the point it's nearly finished is probably... ah....a little late!
Nevertheless, I might do some more, so here's my questions:
Q: Where should I put the sponge?
None of the figures seemed to be sculpted to hold one, but I guess as the set came with one, someone should be. If so, which one? If not, would it be stowed away in the cannon before firing or what?!
Q: Where should I put the handspike?
Shouldn't this be wedged into the tail of the cannon or should someone be holding that too?
I'd like a bucket for the spongeman, but this didn't come with the set.
Q:Anyone know where I can get hold of a 28mm scale bucket...
Thanking in advance any knowledgable people out there in hopefull expectation...
Marvin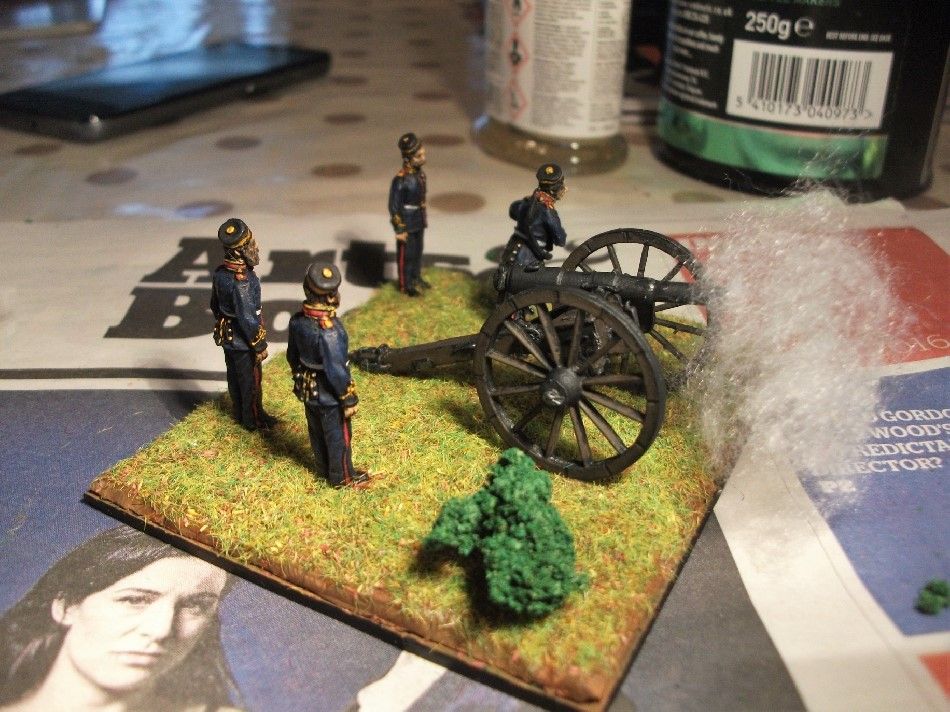 As you can see, I'm pretty cluless about artillery and it probably shows. Hmm, looking at these pics, I might add a wisp of 'smoke' to the breech as well...